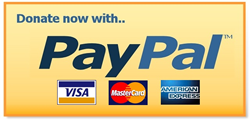 If you are planning on doing any online shopping from Amazon.com, please consider adding Faith Christian Academy as your AmazonSmile charitable organization. A percentage of all of your smile.amazon.com purchases will be donated to our school.

Click here for more details, and please help spread the word to your families and friends.
Welcome to Faith Christian Academy
We offer day care and education from 6 weeks old all the way through 12th Grade.
The educational philosophy of Faith Christian Academy is based on a God-centered view of truth and man that serves in cultivating and strengthening the spiritual formation and intellectual development of each child.
We are grateful to the Lord for allowing us the privilege of partnering in ministry with parents to raise up Jesus Christ as the standard of excellence in education.
This commitment is central to our mission in the development of the whole child academically, spiritually, socially and emotionally.

Copyright© 2018

Victoria Web Design